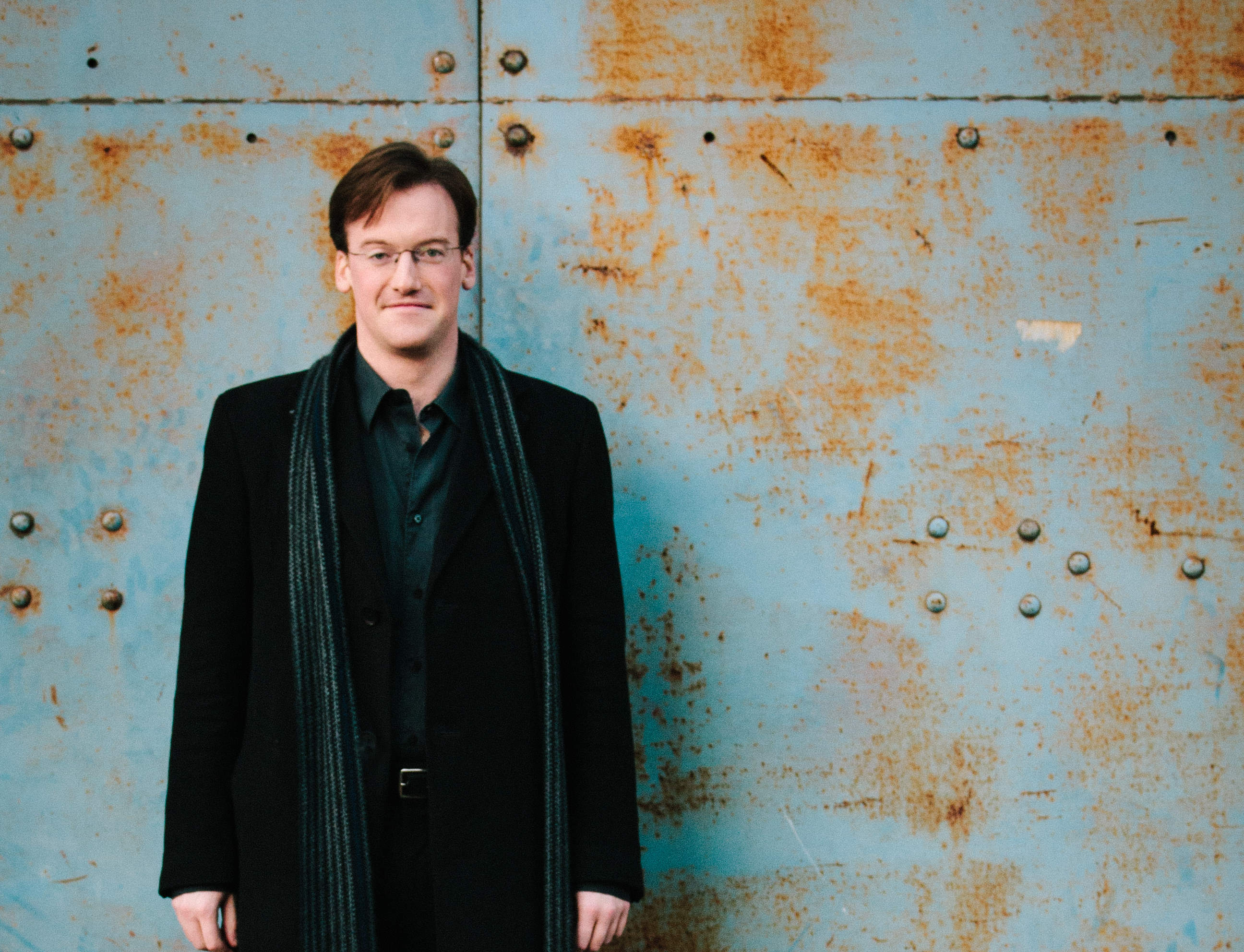 I received a First Class Honours Bachelor of Music degree from Royal Holloway College, University of London in June 2005.
In October 2006, I began doctoral research in Musicology at The Queen's College, University of Oxford. This research is currently suspended following a decision to pursue full-time professional singing.

Academic scholarships and awards:

October 2006: I received a Clarendon Award, granted by the University of Oxford, covering full international tuition and college fees, valued at approximately £40 000.
September 2001: I was awarded the President's Entrance National Scholarship as I entered university in Canada (The University of Western Ontario) in 2001, the top undergraduate scholarship offered by the university, valued at approximately $30 000.
I have held the following posts:

Bass in the London Oratory Senior Choir, London, January 2012 - present
Bass Lay Clerk, Christ Church Cathedral, Oxford, September 2007 - April 2011
Bass Lay Clerk, Gloucester Cathedral, September 2006 - August 2007
Bass Choral Scholar, Wells Cathedral, September 2005 - August 2006
I deputise regularly in the main cathedrals and many major churches in London and around the South East. These include:

St. Paul's Cathedral
Westminster Abbey
Westminster Cathedral
St. George's Chapel Windsor Castle
Winchester Cathedral
Guildford Cathedral
All Saints Margaret Street
St. Bartholomew the Great
St. Margaret's Westminster
Royal Hospital Chelsea
and many others.
Bach Handel Purcell Other
Dowland Schubert Fauré Duparc Other
Conducting, Tutoring, and Workshops
Since September 2014, I have been Musical Director of The Lacock Scholars, a newly formed London-based group of young singers drawn together through Lacock Courses. We specialise in Renaissance polyphony and site-specific performances, incorporating seamless presentations of polyphony, plainsong, madrigals, chansons, and secular song from the 16th and 17th centuries. (www.lacockscholars.org)

I have given day-long workshops for the Brighton Consort, Renaissance Singers, and Friends of I Fagiolini.

I directed The Corsham Winter School, a Lacock Course for amateur singers from around the world specialising in Renaissance polyphonic music, which took place in December 2015.

Renaissance Consort Masterclass tutor in Roujan, France on a course for amateur singers organised by Francis Steele with co-tutors Robert Hollingworth and Anthony Rooley.

Vocal Ensembles Course tutor at Dartington International Summer School with Ex Cathedra and I Fagiolini.

Regular series of workshops with the Byfleet Singers in Box, Wiltshire so far specialising in the music of Palestrina, Victoria, Lassus, Byrd, and Tallis.

Workshops with 'Six Vocal Ensemble' based in London, Canada, and further work as vocal producer on their second album recorded in Helsinki in July 2012.

Workshop with 'The Island Singers' of Manitoulin Island, Ontario, Canada.

In September 2013 I led a workshp with The Thames Scholars, a small chamber choir specialising in Early Music at Western University in London, Ontario, Canada.

In 2009, I founded the men's voice polyphony ensemble 'I Dedicati', made up of Lay Clerks and choral scholars at the University of Oxford as well as other professional singers from the south of England. With them I have conducted Richafort's Requiem, and music by Isaac, Brumel, Schütz, Lassus, Mundy, and more. I conducted the entirety of Byrd and Tallis' 1575 collection Cantiones Sacrae over three consecutive evenings in three different Oxford college chapels and an expanded I Dedicati performed Monteverdi's Vespers of 1610 with an ensemble of sackbutts and cornets.
Greg Skidmore
baritone - conductor